The Dawn Patrol's
We Gonna Get There Or Else Trailers
---
But first... a brief historical perspective on the evolution of the "Trailer Weenie." It is a revered and honored brotherhood of fellow aviators with exploits and traditions throughout aviation history.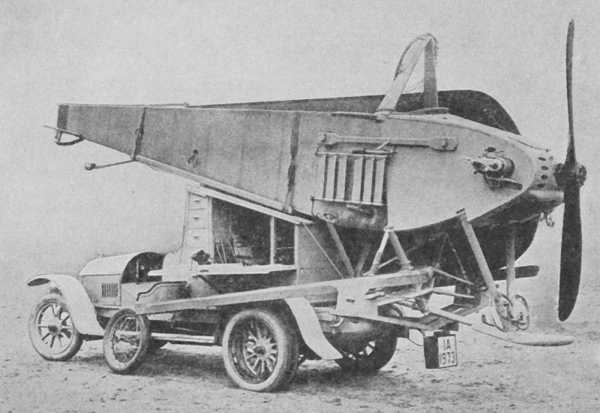 (So there!!)
---
The 3 drawings below should give you some ideas of the trailers we've built to make sure we can get to some of our favorite air shows even if:
A. They're too far away for us to fly to and not die from severe butt cramp or
B. The weather is too poopy to get there and we really want to attend.
The trailer we started out with is a 1800 lb capacity NUWAY trailer, model NW 13848 we bought from Northern Tool & Equipment. About $240 plus or minus.

We moved the wheels to the location shown in the drawing below by flipping or reversing the bracket for the leaf springs, threw their tongue away, added a full length tongue that goes from the absolute back to the front, added some extra bracing for the longer tongue, 2 x 4 cross members and bolted/glued and screwed the whole mess together.
The box is made from 3/16" underlayment reinforced with 1 x 3s and 1 x 4s. The dimensions on the drawing below are averages from all three trailers and are for your reference only. We guarantee nothing! They work for us!
In the drawings below, please note the parts in purple. These were added last year when we noticed the trailers were really flexing when going over rough roads. The 1/8" by 1" Flat steel trusses really solved the problems. We haven't had any problems since. Also, note the track the tail wheel rides on and the "arch" in the track to keep the belly of the plane from rubbing on the box.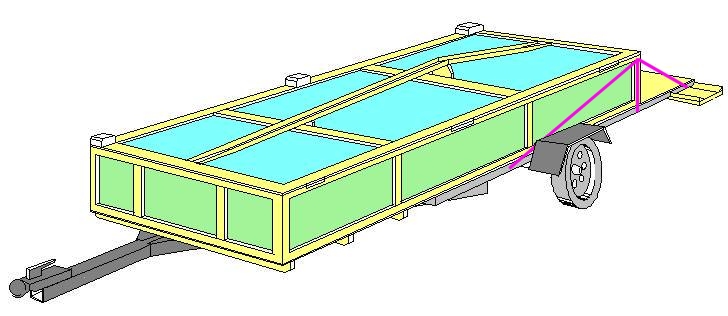 (Drawings by Dick Lemons)
---
To see how we pack the wings and tail in the box Click Here.